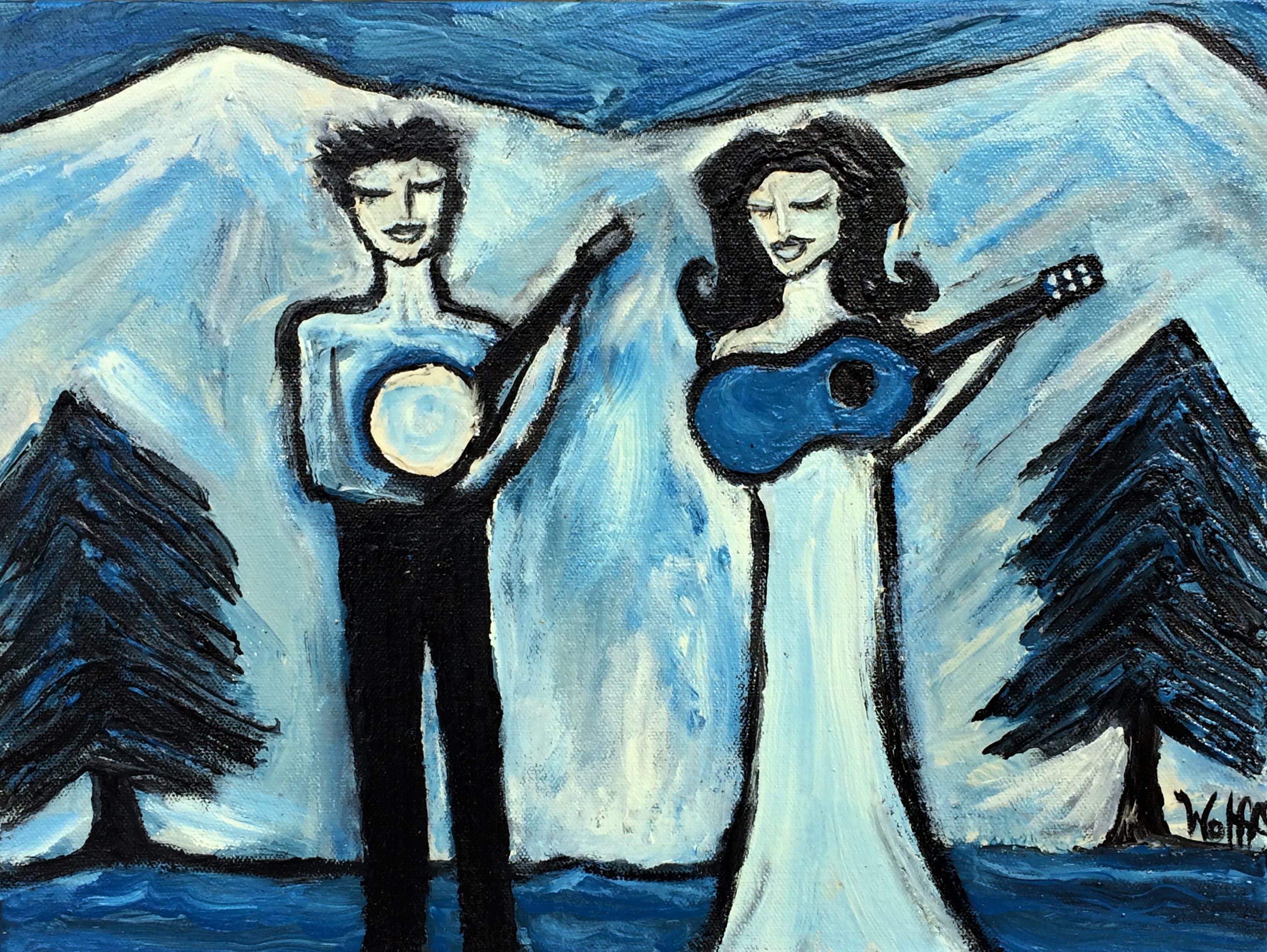 We rolled through Thanksgiving reflecting on you, the many generous music lovers who have supported us thus far. We're so blessed to be on this journey with you at such a strange time in recording history when big box stores are selling vinyl records and streaming services are giving music away.
Here's a little crowdfunding story of how our music moves through the world: Through a video sent by one of our supporters, we learned that her grandson, age 6, was rocking out to "Crawlspace" on his mini electric, but didn't seem to be strumming the actual chords of the song. Wolff jumped into action, polishing up a dusty lyrics sheet so the young musician would have the ability to play the song as it was written. Grandma got him a capo and now he's turning the silence to song!
We ended Thanksgiving week at around 25% to our goal, giving us another 75% to reach for, so we decided t carry our crowdfunding campaign into the new year. We also have a substantial pledge of funding from a long time supporter who we hope to see next week! Once those funds are in place, we'll be in much better shape in terms of budgeting the steps to get this new litter of song pups howling! If you still want to give, but need more time, feel free to join us whenever you're ready. All your support will launch us into 2020 with the sonic fireworks of meaningful music! 
Also, for Puget Sound Locals, we have ONE SHOW THIS DECEMBER! Verity Credit Union in Lynnwood (Alderwood Mall) with Santa Claus, Saturday, Dec. 14, 11am-1pm!